Seminar "Digital nation. Personalized solutions for healthcare & wellbeing"
Date: January 31, 2022 at 12:30–17:30
Venue: e-Estonia Pavilion MR-01 EXPO 2020
Partner: City of Tartu (Estonia) and Antegenes
Moderators: Dr. Mazin Gadir (UAE), Dr. Peeter Padrik and Mr Sven Parkel (Estonia)
You are welcome to select any panel you are interested in. Sign up even if you can't join the live event, but you're intrested in follow-up information.
Target groups:
International healthcare delegations in EXPO Health & Wellness Week

Leaders of United Arab Emirates healthcare authorities and healthcare services providers

Leaders of Dubai, Abu Dhabi, Saudi Arabia, Qatar biobanks

Participants in EXPO Health & Wellness Week

Investment fund representatives
General topic:
World-leading, digital nation Estonia is setting out to relieve the burden of the dramatic global increase in the prevalence of various illnesses through innovating the healthcare ecosystem. Estonia has been one of the most successful nations globally in doing this, and it has managed to create and integrate its own genomics-based solutions into routine healthcare.
Come and learn how high-level research has given rise to globally successful life-science companies. Examples of the contributions of these companies, including in global COVID-19 molecular diagnostics, and in precision genetics solutions in various clinical fields, from clinical and pharmacogenetics, digital therapeutics to assisted reproduction and screening of pregnancies for healthy offspring, will be given. 
The seminar panelists are leading figures who can potentially be your partners in research, innovation and healthcare, to help cover patients' entire lifespans, from conception to advanced age.
Meet the future of health and care in the Estonian pavilion!
Mr. Erki Mölder
Dr. Mazin Gadir
Dr. Peeter Padrik
Dr. Fatima Alkaabi
Dr. James Mackay
Mr. Sven Parkel
Dr. Eduard Maron
Mr. Joseph Damian Mocanu
Ms. Katrina Laks
Mr. Stephan Goldenbaum
Mr. Hardi Tamm
Mr. Neeme Tõnisson
Mr. Erki Mölder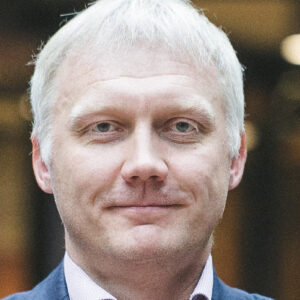 Since 2013, Erki has invested into healthcare business models of today and of tomorrow. Among others, the following companies are or have been in his portfolio: Quattromed, Unimed, Qvalitas, Cognuse (CoNurse and kõneravi.ee), Capster, LungPass, Transformative AI, Activate Health (novel health management platform), Migrevention, Dermtest and Openology.
Erki is the Founder of Health Economy Association (established in 2019) and first HealthTech-related business accelerator Health Founders (established in 2020). Since 2019, Erki has acts as a venture partner for Europe for Singapore-based Verge HealthTech Fund.
Dr. Mazin Gadir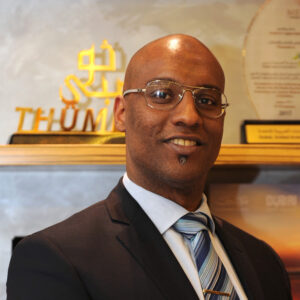 Director of partnerships, bid management and client relationships at IQVIA Payer Provider Government Management Consultancy. He is also an external advisor at the Executive Office for Organizational Transformation, Dubai Health Authority and is responsible for health strategy development, implementation, execution and transformation.
Dr. Peeter Padrik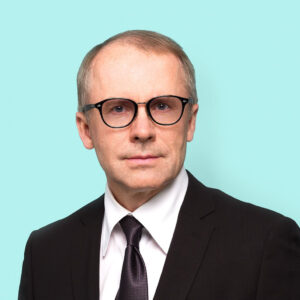 Founder and CEO of Antegenes. associate professor of oncology at University of Tartu Hospital. Dr. Padrik has 30 years of experience as a clinician, researcher, leader, and healthcare manager, working previously as the head of the Hematology & Oncology Clinic and as director of the Cancer Center at University of Tartu Hospital.
He is a pioneer in the implementation of innovative genetic information in healthcare. Dr. Padrik's vision and aim is to achieve longer life for people by implementing genetics-based, personalized precision prevention of common complex diseases like cancers and cardiovascular and metabolic diseases.
Dr. Fatima Alkaabi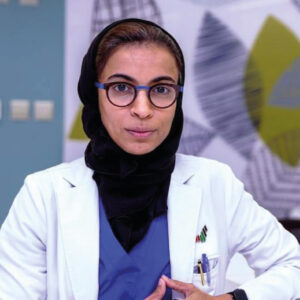 Dr Fatima Alkaabi is the Director of the UAE Genomic Council at Abu Dhabi Executive Office and Executive Director of the Abu Dhabi-Bone Marrow Transplant program at Abu Dhabi Stem Cell Center (ADSCC). She brings over 14 years of experience and has previously served as the Head of Hematology and Oncology as well as the Acting Deputy Chief Medical Officer at Sheikh Khalifa Medical City (SKMC).
She graduated from the UAE University's Faculty of Medicine & Health Sciences, earning her M.B.B.S. credential before obtaining her Master of Public Health (MPH) from the Bloomberg School of Public Health at John Hopkins University. Dr Fatima has an MSc Cancer from University College London (UCL) and a Fellowship in Hematology and BMT at Royal Free Hospital (NHS).
Dr. James Mackay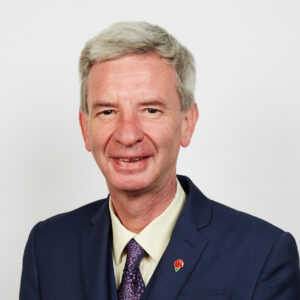 Dr James Mackay has been practicing as a Consultant Genetic Oncologist for over 25 years within the NHS and private sector in the UK, advising cancer patients and their families on genetic testing.
Dr Mackay was one of the first accredited Consultant Clinical Genetic Oncologists with a special interest in cancer genetics in the UK and is an honorary senior lecturer in the Research Department of Oncology, the Cancer Institute, University College London. He has been involved in clinical academic projects throughout his career. His clinical interests are cancer genetics, inherited cancer, cancer screening and the introduction of tumour genetic tests into clinical cancer care.
Dr Mackay trained as a consultant medical oncologist with a special interest in cancer genetics at Trinity College Cambridge and the University of Edinburgh Medical School.
Mr. Sven Parkel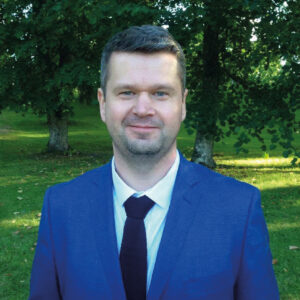 Sven Parkel is the General Manager of Tartu BT Park (TBP). He's work in TBP supports local businesses and startups in biotechnology, health, cosmetics and renewable energy offering office and lab-space, opportunities through project funding through EU and business development in an incubation program.
Dr. Eduard Maron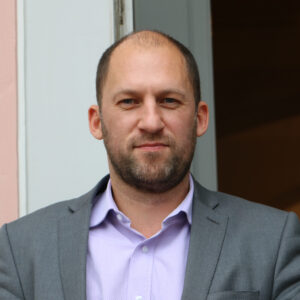 Founder and CEO of Documental. He is professor of psychopharmacology at the University of Tartu, visiting professor at the Faculty of Medicine, Imperial College London and member of the Scientific Advisory Board of the Estonian Genome Centre. His clinical experience in psychiatry spans 16 years, 5 of which were spent as consultant for the admissions ward at Hammersmith and Fulham Mental Health Unit on the Charing Cross Hospital site of West London Mental Health NHS Trust.
Dr. Maron is the author of more than 60 scientific publications and 4 book chapters in the field of psychiatry. He is also a frequent speaker and chairman at international congresses and meetings. In 2011 he was awarded the Estonian National Science Award in Medicine.
Mr. Joseph Damian Mocanu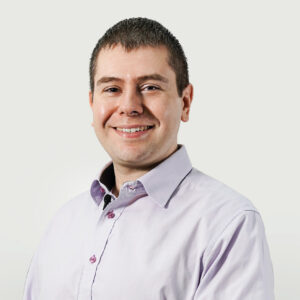 Joseph is the Founder of Verge HealthTech Fund focusing on seed stage healthcare technology companies relevant to emerging markets. Prior to this, Joseph was a scientist researching new cancer therapies, a medical device entrepreneur, and a management consultant for Oliver Wyman where he led life sciences and digital health across Asia. He has 19 scientific publications, 3 patents, and has made investments in 23 healthcare technology companies to date.
Joseph has a PhD from the University of Toronto, and an MBA from the Richard Ivey School of Business.
Ms. Katrina Laks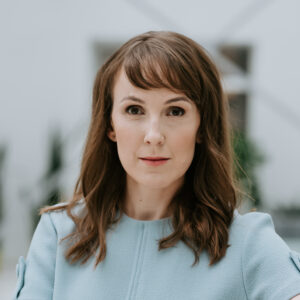 Co-founder of Migrevention, she is a health founder who has experienced migraines for 15 years, and she has a mission to improve the life quality of fellow patients. In 2020 she founded Migrevention, a digital headache clinic, together with top medical experts from Estonia. Now she uses her knowledge and pain for the benefit of others by making evidence-based migraine treatment accessible for everyone and everywhere. Ms. Laks is also a keen patient advocate, and founding member and spokesperson for the Estonian Migraine and Headache Patients Association. 
Mr. Stephan Goldenbaum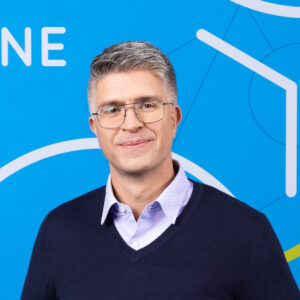 CEO of Solis BioDyne. As a visionary leader, he has more than 19 years of background and experience in the Pharma and Biotech markets. Before joining Solis BioDyne, Mr. Goldenbaum worked with QIAGEN, BioMerieux and Eppendorf in Asia-Pacific and Europe. With extensive knowledge in the field, he implements proven solutions to today's biotech challenges.
Mr. Hardi Tamm
CEO of Asper Biogene, is an Estonian entrepreneur from the field of research-intensive business, including genetics, health technologies etc. Using his extensive experience from working with different industries, he contributes as a leader to several multi-actor research institutions and collaborative projects. Over the last decade he has also been Estonia's expert and representative in the European Committee for Standardization (CEN).
Mr. Neeme Tõnisson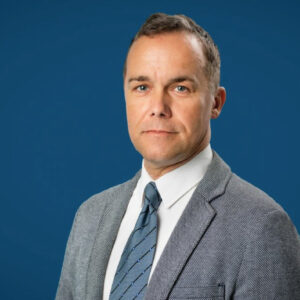 Neeme Tõnisson, PhD is a senior researcher in the Institute of Genomics, University of Tartu / Estonian Biobank and is also a practicing clinical geneticist in the Tartu University Hospital, Estonia. He is coordinating the return of data activities for the research participants in Estonian Biobank. Dr. Tõnisson has graduated from the medical faculty in Tartu in 1995 and has defended his Ph.D. thesis on microarray-based molecular diagnostics in 2003 in the University of Tartu. His postdoc studies were performed in the German Cancer Research Centre, DKFZ, in Heidelberg, Germany. He has been the Head of the Molecular Diagnostics Unit in Tartu University Hospital from 2008 to 2012. His expertise is related to personalized medicine, application of genomics in disease prevention, management of incidental findings.